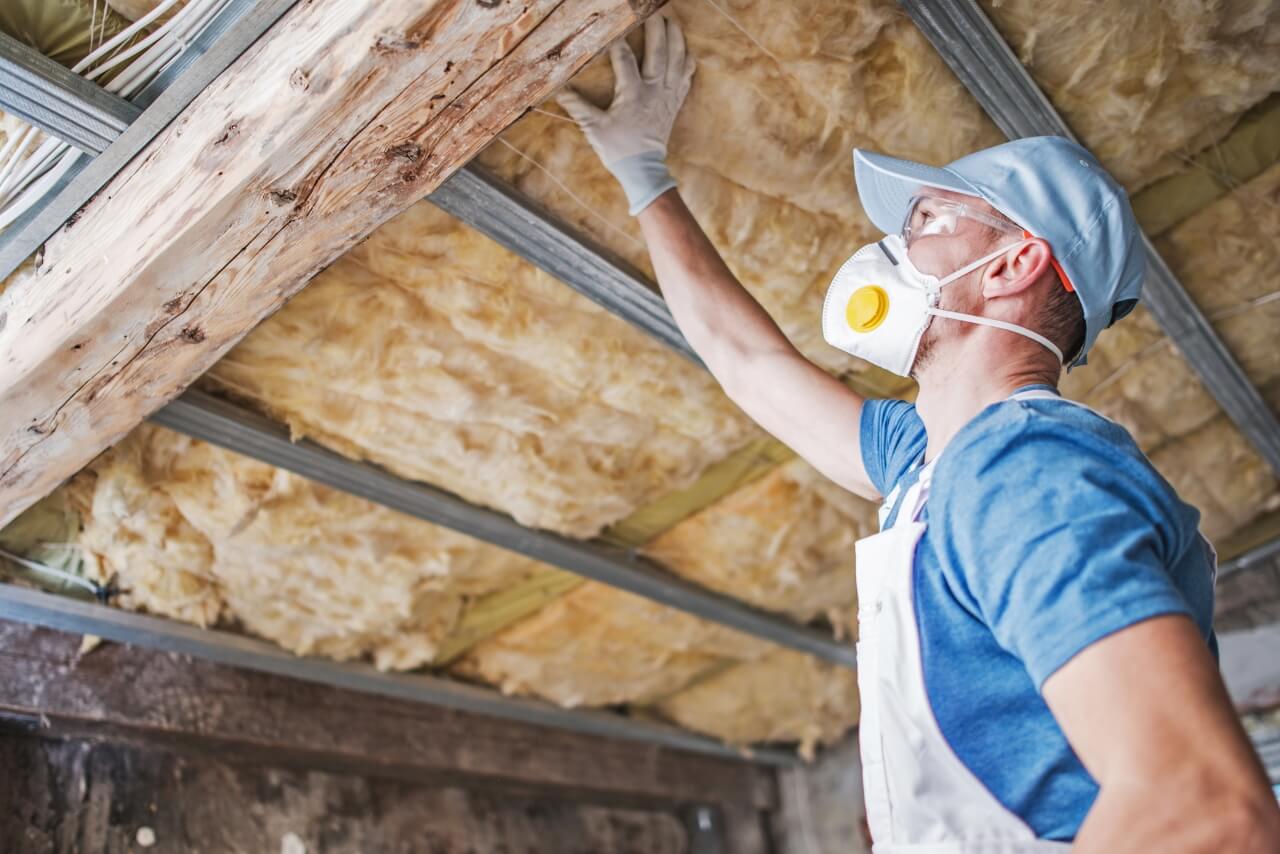 If you want to reduce your utility bill, there are a few ways to conserve energy. Each room has different needs, so an excellent way to start the process is to begin in one room, evaluate what can be done, complete the project, and move on to the next. Make your home more energy-efficient one space at a time.
Make Your Living Room More Energy Efficient
The main living space is a good place to start with your efficiency efforts. Inspect the front door and the weather stripping around it. The door should close tightly so that you cannot feel a draft. If there are any gaps in the weatherstripping, remove all of it and re-apply, instead of trying to patch a spot. Weatherstripping breaks down eventually, and you can spend more time and energy attempting to patch spots. Check the windowsills for brittle or missing caulk and reseal if necessary.
Attic
To make your home more energy-efficient, check the insulation in the attic. The layers may have gaps that let outside air seep in and allows indoor air to escape. Blown-in insulation tends to settle, and at some point, it may be necessary to add more insulation.
Rolled insulation can shift or fall out of place. If it is still in good condition, you can reattach it. Follow safety guidelines by wearing protective clothing, eyewear, and an appropriate mask.
Bedrooms
Install ceiling fans to improve air circulation in these rooms. A ceiling fan can keep a bedroom cool when the temperatures are mild outside, and during the winter months, they help move warm air down from the ceiling. To make your home more energy-efficient, the fans should turn clockwise in the winter and counterclockwise in the summer.
Inspect the windows in the bedrooms and refresh any caulking as needed.
Garage
Do not overlook the garage when making your home more energy-efficient. Replace shop lights with LED fixtures. They last a long time and use less power. Insulate the garage door. Hardware stores sell insulation pieces that lock into existing garage door panels.
Check the energy-efficiency rating on the water heater, which is printed on the front label. Shop around for more efficient models. It may save you money to install a newer unit. Check with your local building and energy provider to see if they are offering rebates for switching to more efficient appliances.
Exterior Work to Make Your Home More Energy Efficient
Inspect the connections and hoses on the AC unit. If they are beginning to look worn, contact an HVAC company for further evaluation.
Install an awning or sun-sail above sunny windows to block the heat of the sun's rays in summer. Add shade over your AC unit to help it run more efficiently.
DJR Home Inspections offers inspection services to central and southern New Jersey. Contact us to request an appointment.