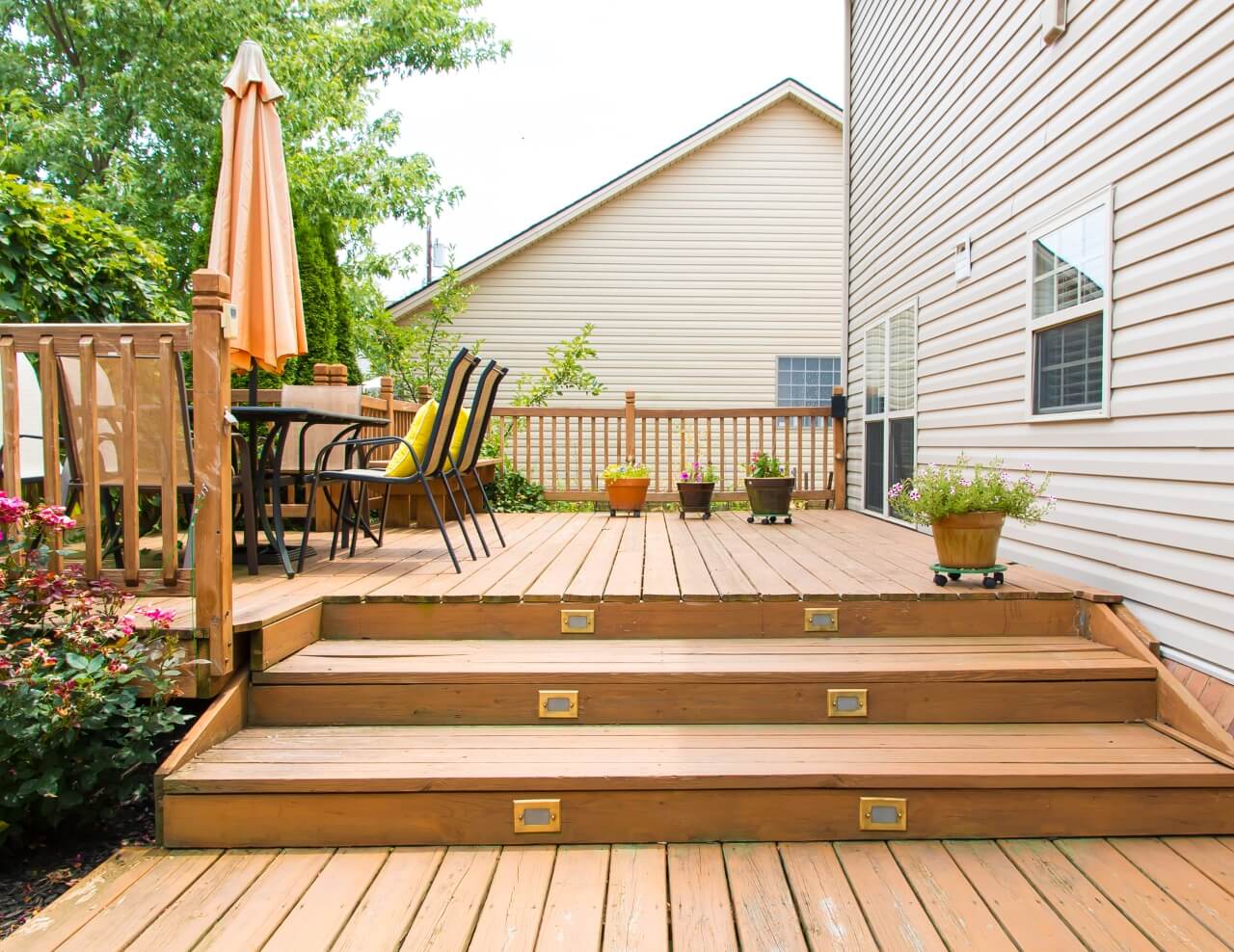 Longer days and warmer weather mean more time spent outdoors with family and friends. The pleasant weather offers a perfect opportunity to complete deck maintenance tasks to prepare the space for use. Here are some practical ways to clean the deck and boost safety. You'll provide an attractive and well-maintained space for your family to enjoy warmer temperatures.
Have the Deck Inspected
If you are uncertain about the deck's condition, hire a professional to examine the structure. A pro knows what to look for regarding structural issues, wood rot, loose boards, warping, and mold. Discuss necessary deck maintenance tasks and repairs with a contractor. 
Deck Maintenance Includes Cleaning
Over the winter, your deck may become covered in twigs, leaves, ice-melt residue, and other debris. Before pressure washing the surface or re-staining the wood, clean it with a broom and a stiff-bristled brush. If the decking is stained or has mildew, mold, or algae growth, use a pressure washer to clean it. Be careful to set the pressure at a safe setting to avoid damaging the materials.
Paint or Stain the Deck
Wood stain or a coat of paint will protect the deck's surface from staining and the sun's harsh rays. Paint and wood stains also keep moisture from seeping into the wooden boards. Some varieties are blended with an ultraviolet-resistant coating to provide extra protection from the elements. Before staining the deck, sand the surface smooth to remove splinters.
Boost Safety with Deck Maintenance
If you don't have the deck inspected and repaired by a professional, this task falls on you. Carefully examine the decking materials and support structure. Check each railing to verify they are securely attached. Look for splintered or warped materials, popped screws, raised nails, and loose or missing boards.
Make repairs as needed. Replace rotting materials, install new railings if necessary, reattach fasteners, and sand the deck. While this part of deck maintenance is labor-intensive, it is essential to make sure the space is safe. A secure deck helps keep friends and neighbors safe when they come to enjoy a backyard barbeque this summer.
DJR Home Inspections offers inspection services to home buyers and sellers in central and southern New Jersey. Contact us to request an appointment.