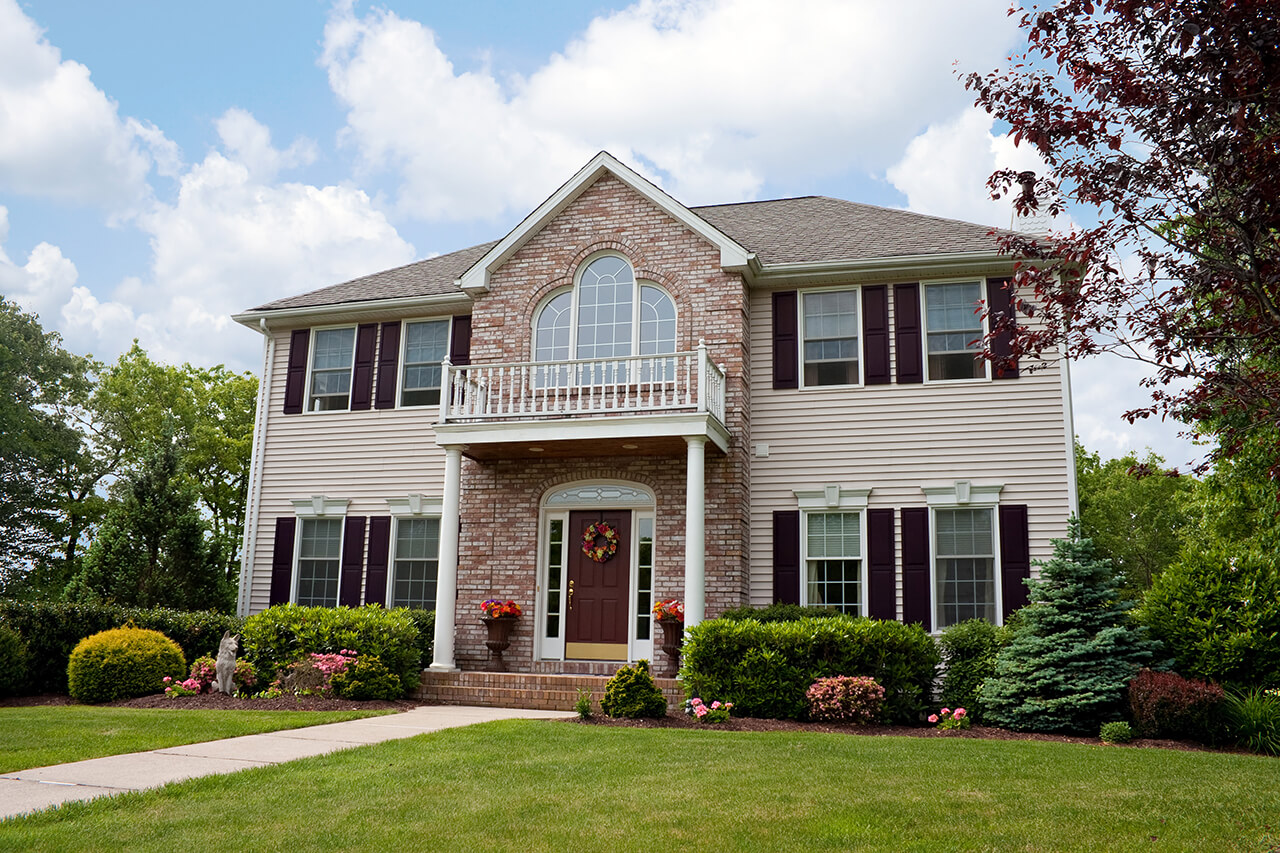 Curb appeal refers to how your property looks from the sidewalk or road. Great curb appeal helps when selling a home because if your house looks attractive from a distance, potential buyers are more likely to schedule a tour. Improving curb appeal also shows neighbors that you maintain and care for your home. Here are a few ways you can improve curb appeal and boost the value of your property.
Paint Your Front Door to Improve Curb Appeal
Painting the front door gives your home a facelift and makes the entryway more appealing. Choose a bold color that complements the rest of the house. A new eye-catching color will help your home stand out in the neighborhood. Make sure that you prepare the surfaces properly and use high-quality exterior paint for the best results.
Add Porch Curtains
The front porch is an essential part of curb appeal. Add curtains to give the area a finished and cozy look. Curtains make your home's entrance feel like an extension of the indoors. Visitors will want to spend more time on the porch when it's tidy, welcoming, and inviting.
Improve Curb Appeal with Landscape Lighting
Because a potential buyer may drive by in the evening, add lights to improve your curb appeal at night. A great way to boost attractiveness and safety is to install landscape lighting in your yard. These lights illuminate pathways and other features to create a beautiful display after dark. Use solar-powered lights to save energy and brighten outdoor spaces.
Install Flower Boxes
If the exterior of your home needs a bit of color, flowers are an excellent addition. Install flower boxes beneath the windows or on the porch railings. Add a container garden to the front porch. Choose plants that do well in your local climate. If you don't have a green thumb, check your garden center and home improvement for planters of flowers you can simply purchase and add to your property.
Upgrade the Mailbox
Over time, your mailbox will fade and become dingy. Replace it with a new one or clean and repaint and repair your aging mailbox. You can find a new basic mailbox for around $20 at hardware and home improvement stores. Paint the mailbox to personalize it and add street numbers. Add some flowers for a well-kept space that visitors will find appealing.
Improving curb appeal will enhance the value of your home and make it more inviting. You don't have to spend a lot of money or time to boost the look and feel of your property.
DJR Home Inspections offers home inspections to customers in central and southern New Jersey. Contact us to request our services.