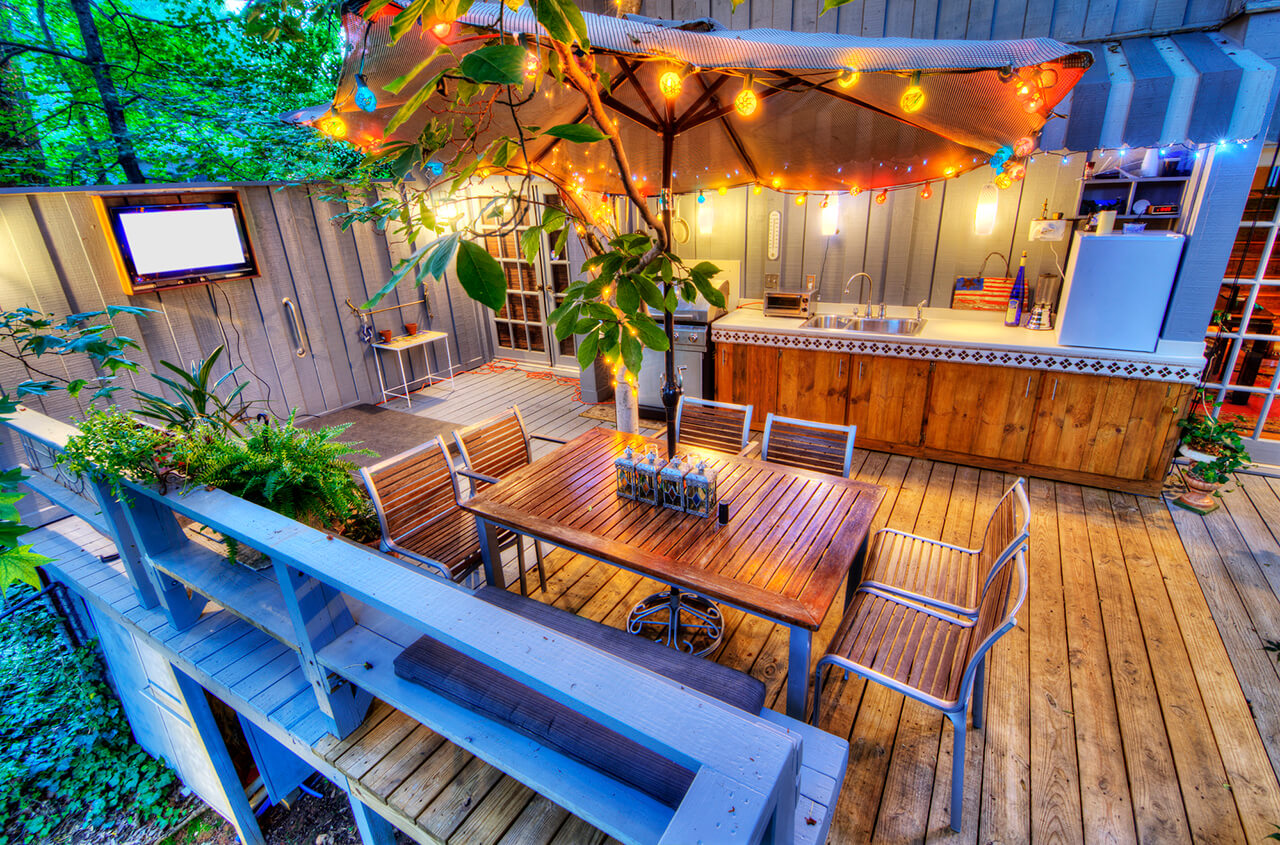 Renovations and home improvements give you a more enjoyable and functional living environment and can increase a potential buyer's interest. Let's look at a few projects that add value to your home.
1. Add Value to Your Home with a Bathroom Renovation
Even simple upgrades make a bathroom more functional and appealing. To improve the bathroom, install an eye-catching framed mirror. Switch outdated light fixtures for newer, modern pieces.
If the grout between the tiles is stained or worn, dye it a darker color. Replace the bathtub and sink faucets. Remove old caulk and reapply it around the tub to prevent water damage and mold growth. Applying a coat of paint is a quick and easy way to update the space.
2. Update with Smart Home Technology
Installing smart technology in your home makes it attractive to potential buyers by making a home feel more modern. The homeowners will appreciate the convenience and security this technology provides
For example, install a smart thermostat to control energy costs whether you're home or away. Use smart locks with a number pad and you won't have to worry about misplacing your keys. Smart technology also lets you monitor the security system from your smartphone.
3. Add Value with a Backyard Deck for Your Home
Building a backyard deck is one of the most effective projects to boost property value. This type of renovation provides a comfortable place to relax outdoors and extends your living space while being less expensive than remodeling the inside of the house. Buyers generally value outdoor living areas so this is a worthy project to consider.
4. Remodel to Create More Living Areas
Additions to your home often cost more than estimated once the project gets underway. These build-outs generally don't provide a large return on investment. Instead, renovate an existing area of the home.
Convert your attic into an office, playroom, or guest bedroom. Turn the basement into a family room or home theater. Buyers will love that you've created functional living spaces in often unused areas.
5. Remodel the Kitchen to Add Value to Your Home
Buyers pay attention to the kitchen when touring a home. You don't need to perform a major renovation to achieve great results; small upgrades will help. Keep projects inexpensive by painting the walls and installing new cabinet hardware. Replace older light fixtures with energy-efficient lights.
If your budget is tight, paint the cabinets instead of installing new ones. Adding a backsplash behind the sink or stove or both is an easy way to add color and personality to the kitchen.
Value-adding projects don't have to be complete overhauls or replacement jobs. For example, you can give your kitchen an upgrade without spending a lot of money by installing new face panels or doors on non-matching appliances. If you do have the budget for new appliances, choose energy-efficient models. You'll reduce energy consumption and save on your power bills while living in the home and it will be more attractive to buyers.
DJR Home Inspections offers inspection services, including pre-listing home inspections, to central and southern New Jersey. Contact us to request an appointment.