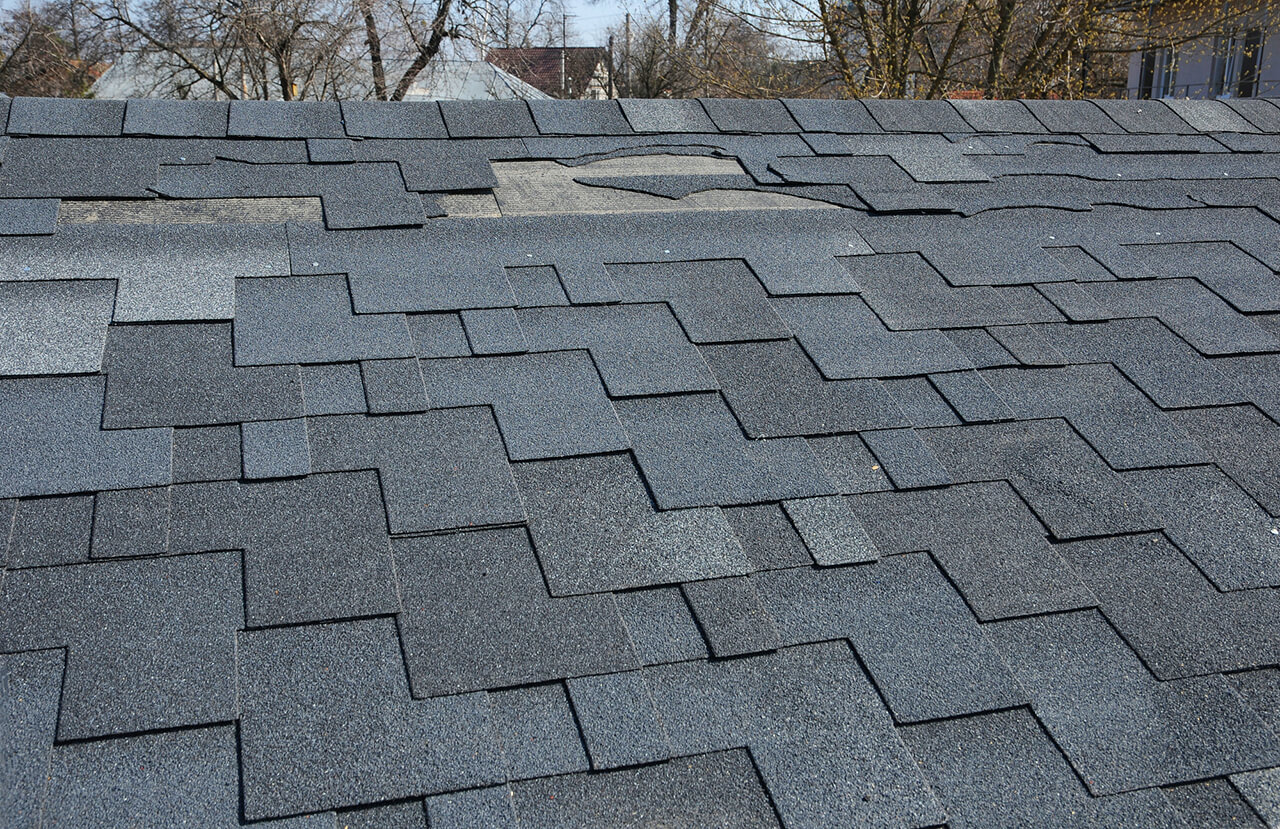 One of the responsibilities of being a homeowner is knowing when to replace your roof. It's better to be proactive than have roof issues that put your home and belongings at risk. Look for these 6 common signs that you need a new roof.
6 Signs You Need a New Roof
Age of the Roof
Asphalt shingles are one of the most common types of roofing, and when installed properly and maintained, an asphalt roof should last an average of 20 to 25 years. If your roof is more than 20 years old, you should prepare to replace your roof soon.
Condition of the Shingles
Compromised shingles are a warning sign that the roof is failing. Shingles are exposed to the elements and will start to curl and buckle as they reach the end of their life expectancy.
Snow, ice, and wind storms can also damage shingles and cause them to fall or fly off. Inspect your roof after any major storm. Look for shingle pieces or granules in the gutters, which means that they're approaching the end of their life cycle.
Valleys
Pay close attention to the valleys on your roof. When it rains and snows, water flows through the valleys to get to the gutters. Because they see more wear and tear than other areas of the roof, they are often the first areas to show damage.
Flashing
Flashing seals the seams around chimneys, skylights, and vents where leaks are most likely to occur. Cement and tar were common materials for flashing in older homes, but ideally, you'll want to upgrade to metal when you replace your roof for added longevity and durability.
Moss Might Mean That You Need a New Roof
Any moss, fungi, or mold formation can be a sign that moisture is being trapped on the roof. Use a stiff brush to remove any that you find, but if there has been water damage, it might be time to replace the roof.
Indoor Leaks
An indoor leak is how many people discover that they have a roof problem. Periodically check the attic and look for moisture or light shining through the roof. You'll want to address these issues as soon as possible.
DJR Home Inspections offers home inspection services to central and southern New Jersey. Contact us to request an appointment.