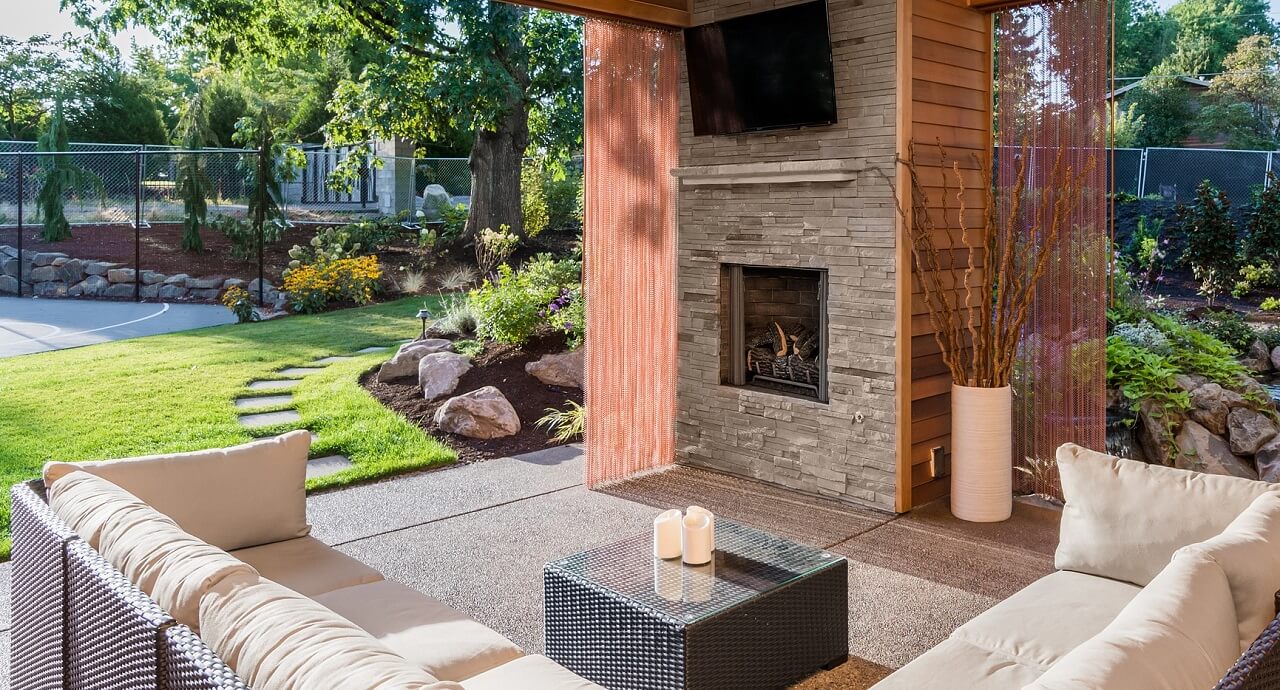 Your patio, courtyard, deck, or porch are wonderful places to spend time when the weather is nice. However, you don't have to wait for a sunny day to enjoy these areas of your property. Here are a few tips and tricks to help you warm up your outdoor living spaces.
Use a Space Heater to Warm Your Outdoor Living Spaces
To provide heat in an outdoor space, there are a variety of space heaters available for your deck or patio. Electric models plug into an outlet, so you'll need an outdoor power supply. Only use electric heaters under a covered, dry area. Some outdoor heaters are propane-powered and won't require electricity. With either type of space heater, make sure you keep them several feet away from any flammable materials, including fabrics and wicker patio furniture.
Add Cozy Fabrics
One way to warm up your outdoor living spaces is by adding comfortable fabrics. If your patio furniture doesn't already have cushions, purchase some. The furniture will be more comfortable and better insulated against the cooler weather. Use throw blankets to provide warmth and decorative pillows will add to the cozy ambiance. Use an outdoor rug to create another layer of insulation on the floor of the deck or porch.
Build a Windscreen
Create a windscreen to block drafts and keep the space warmer. You can make one by re-purposing pallets to build a wall along one side of the deck. An alternative is to plant shrubs that will grow tall enough to provide a barrier. Get creative with your windscreen by using discarded window shutters or fencing, or you might assemble one out of PVC pipe and sturdy fabric.
Install a Fire Pit
A fire pit is another way to create warmth in outdoor spaces. Build a fire pit or purchase a metal or terra cotta one from your local home improvement store. You might choose one that burns wood or propane as fuel. Don't use a fire pit in enclosed spaces, like a screened-in porch; you'll need adequate airflow to enjoy the fire safely. As with the space heater, place the fire pit a safe distance from furniture, plants, the patio umbrella, and any buildings.
Warm Your Outdoor Living Spaces With Curtains
Curtains provide privacy and shelter to outdoor living spaces. In the winter, change out breezy, summery curtains for heavier weight fabrics. Thick, waterproof curtains keep warmth in the space and help block cool breezes.
DJR Home Inspections offers home inspection services in central and southern New Jersey. If you're buying or selling a home, contact us to request an appointment.